Potaje de Cuaresma, sopa de vigilia, caldo de Cuaresma, are all names that refer to the same dish. The name would translate literally to "vigil stew" or "Lent stew" in English, but we'll call it chickpeas and Swiss chard stew for the purposes of this blog. 
The original or most typical version of it in Spain also includes cod. However, I omitted it today and made it a more simple dish, not only appropriate for Lent but also for a vegetarian diet.
The origin of this dish, like many other Spanish dishes, can be found in religion. Like in most great religions, the Catholic Church observes a few days of fasting during the liturgical year. The period called Lent, Cuaresma, encompasses the 40 days before Easter that recall the 40 days Jesus spent in the wilderness, fasting and praying. Lent begins on Ash Wednesday and ends before Easter.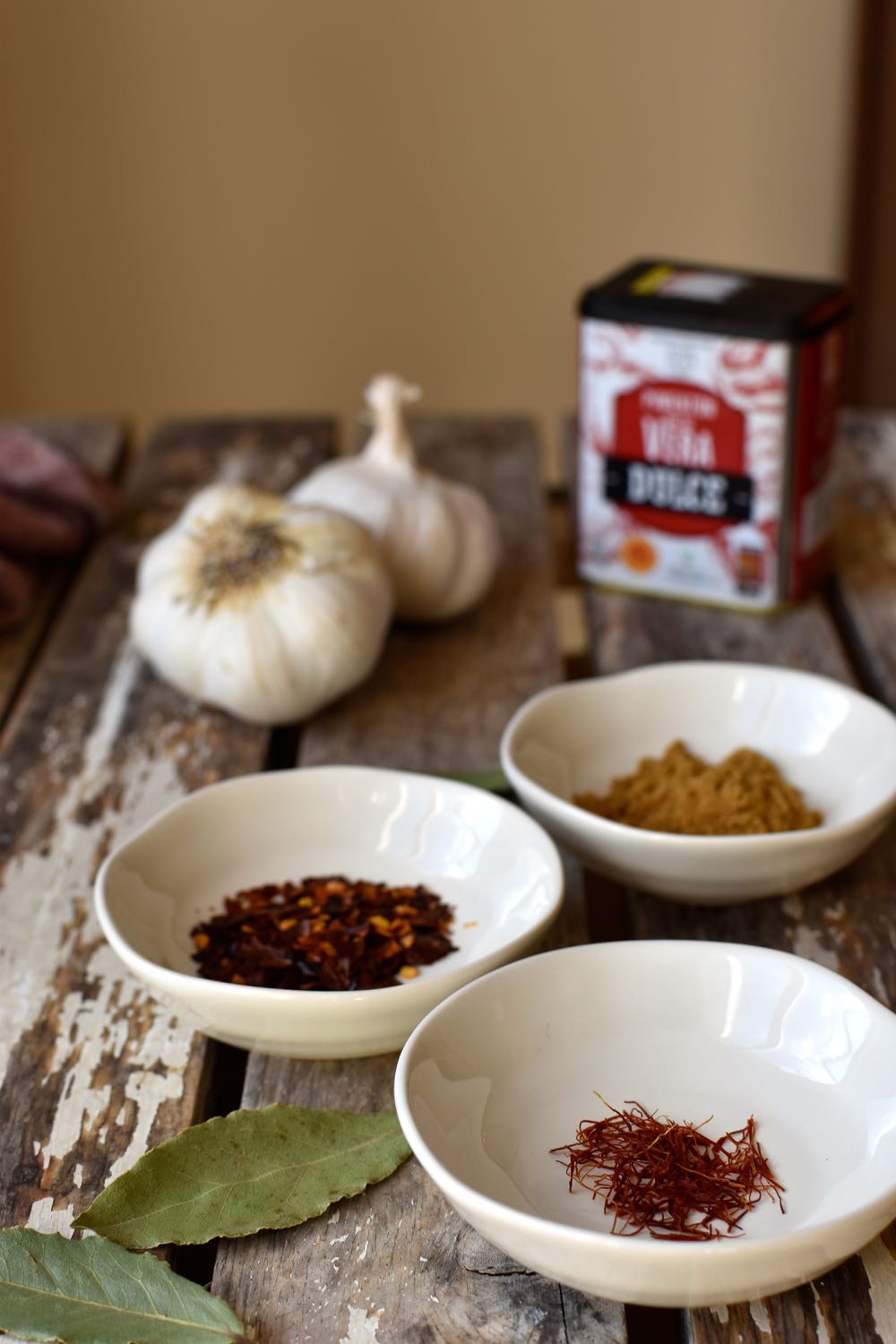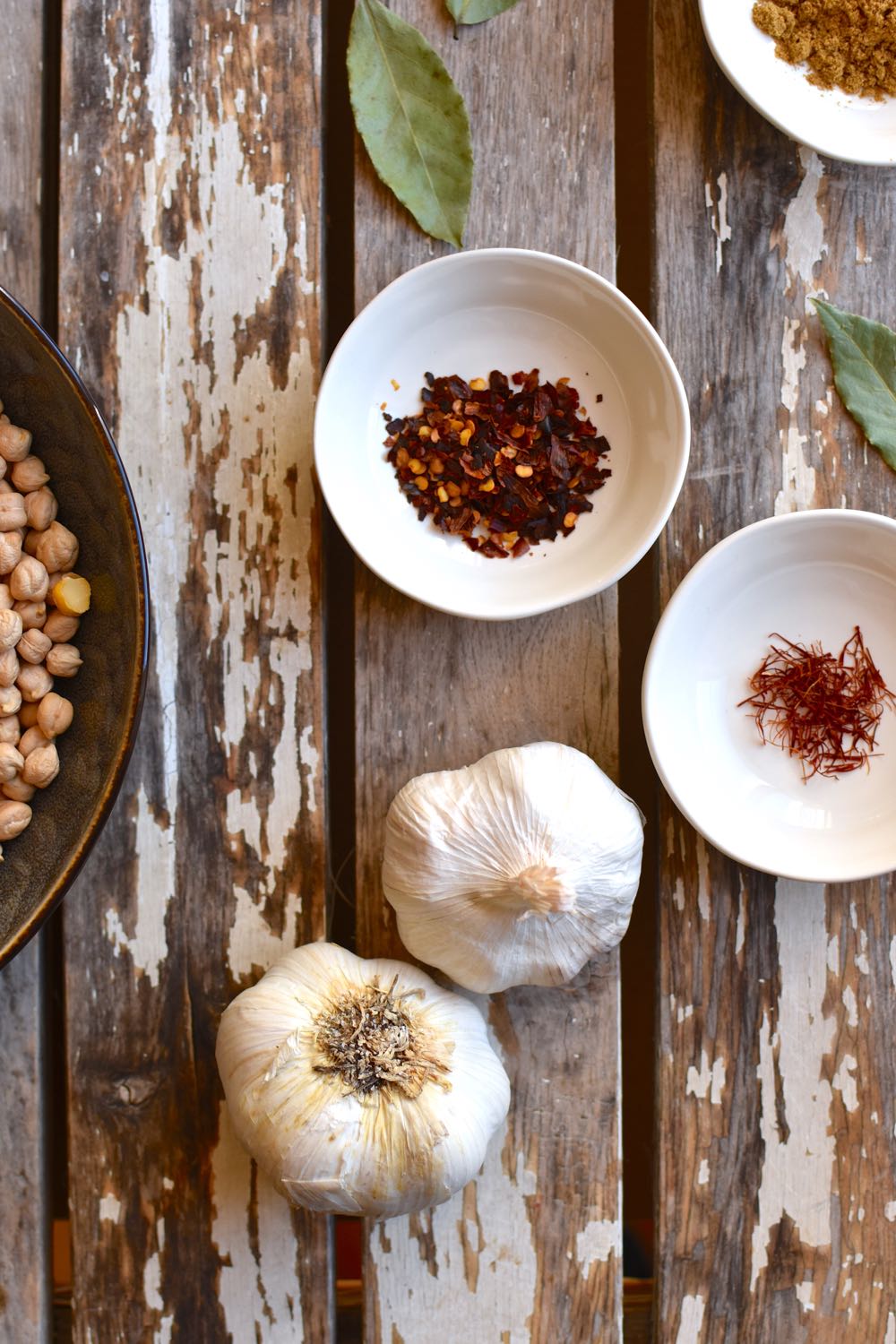 Apart from fasting (which Catholics are only required to do on Ash Wednesday and Good Friday, the Friday before Easter), Catholics also practice abstinence —that is, abstinence from eating meat on Fridays. There are many posts on this site where I've talked about Lent and Easter in Spain, and typical recipes cooked during this period (like cod and cauliflower soup with rice, or cod in smooth pisto sauce, or stuffed calamari), and desserts like pestiños or nazarenos or mona de Pascua, Easter sweet bread.
You can also check the customs and traditions in Spain during Holy Week and Easter here. Lent is a period of repentance, meditation and preparation for the big feast that is Easter, and therefore its dishes reflect that.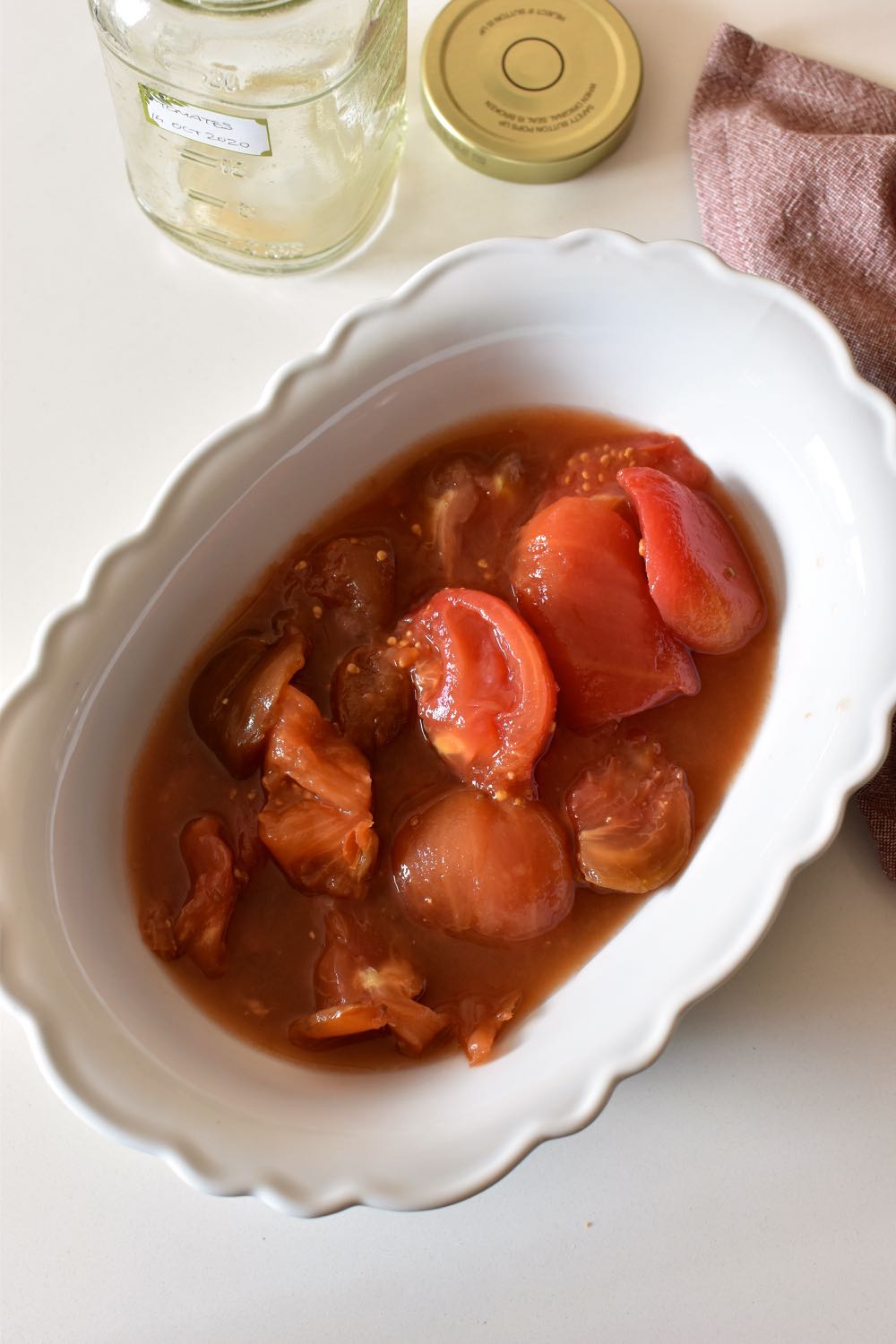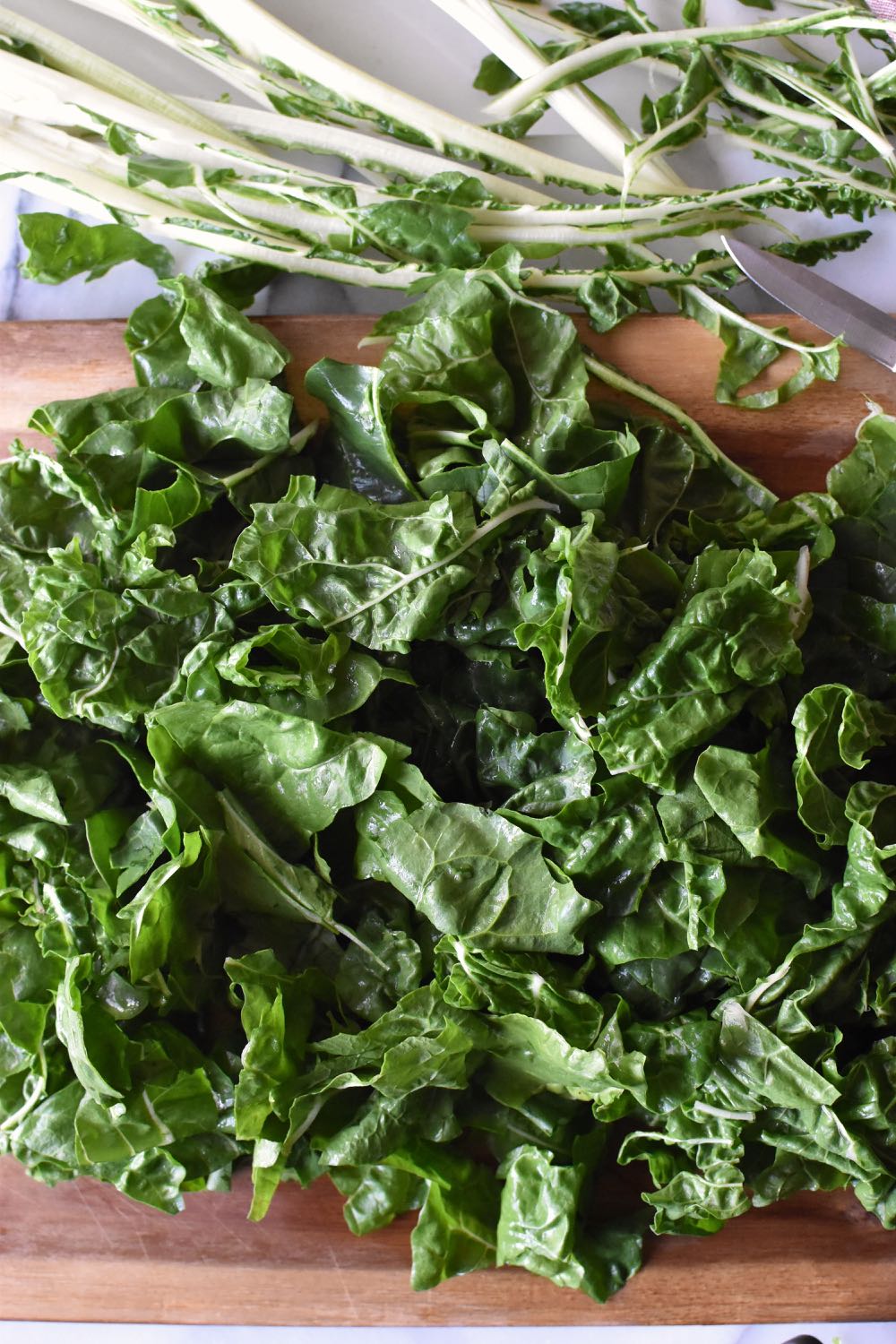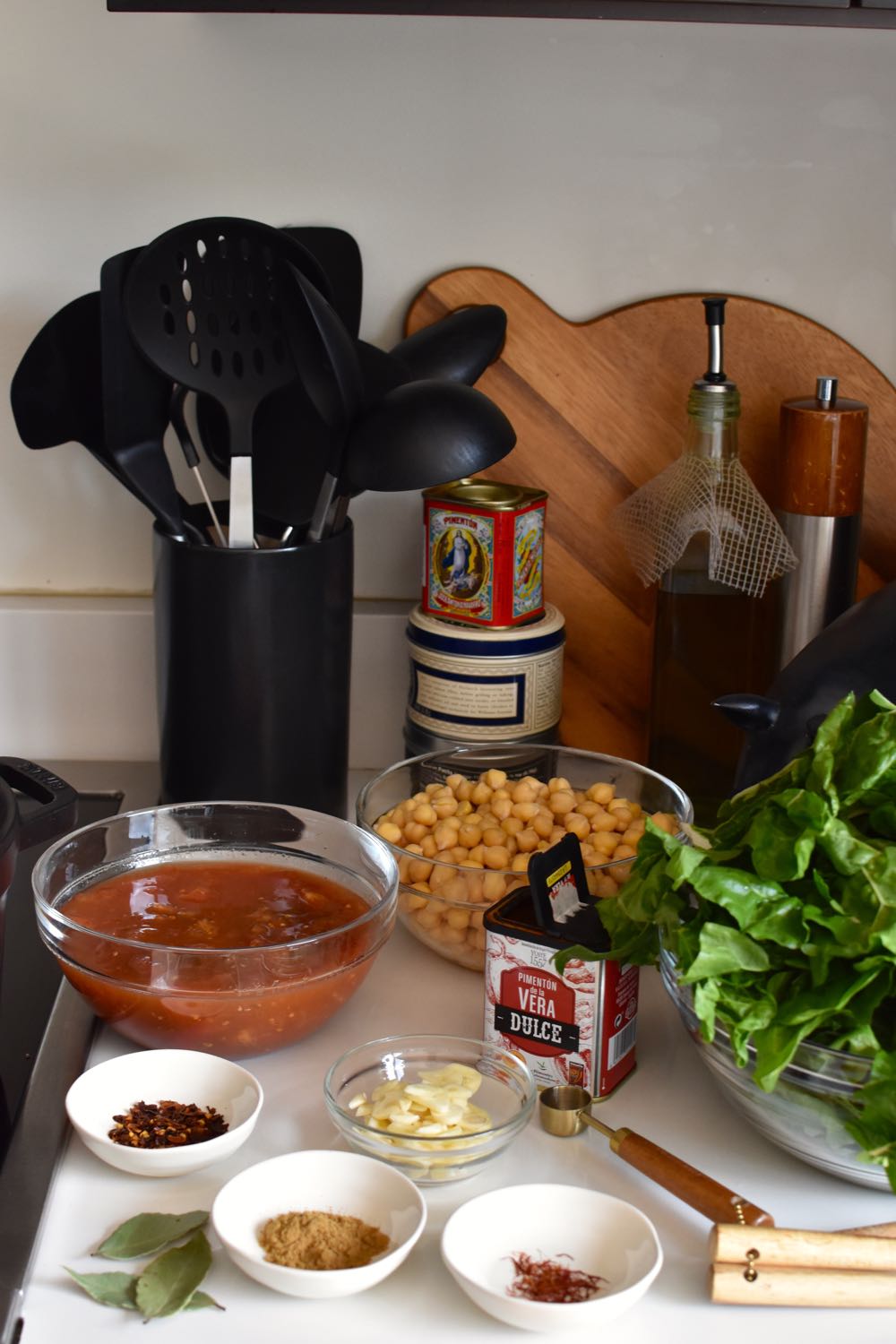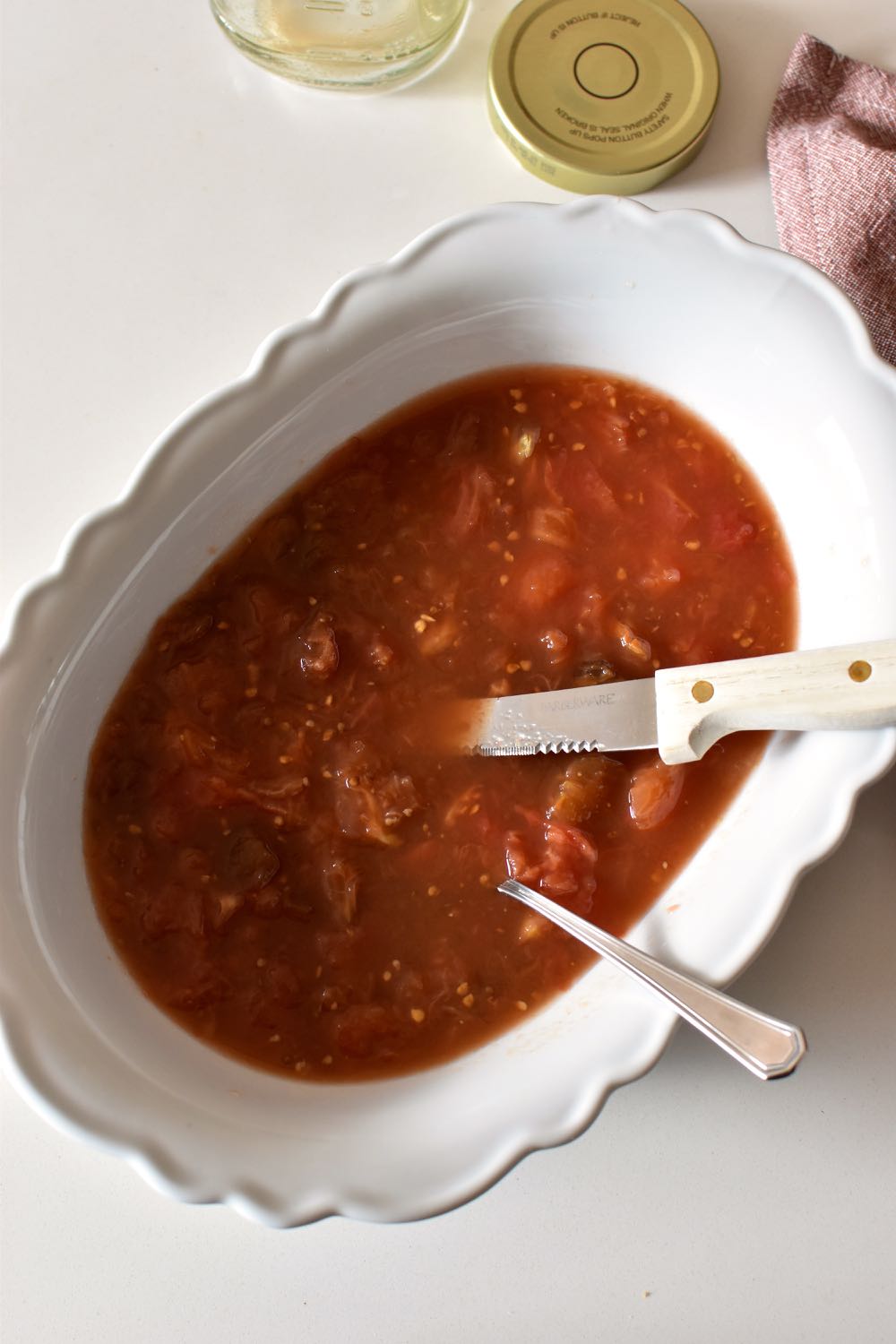 Many dishes cooked in Spain during Lent include fish, eggs and legumes. Potaje de cuaresma, chickpeas and Swiss chard stew, falls in this last category. And while the words fasting and/or abstinence may scare some, I can assure you this dish doesn't lack in flavor and deliciousness, with or without cod. 
To make it, you can use canned chickpeas to save on time. But if you have the time, I suggest you use dried chickpeas. They take a bit longer to hydrate, but the result will pay off.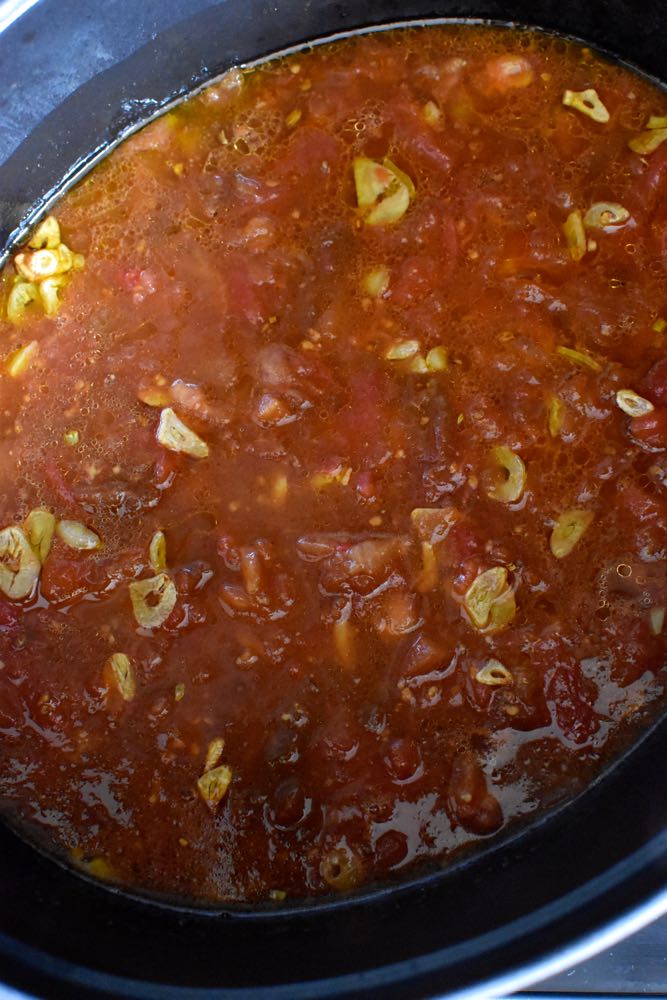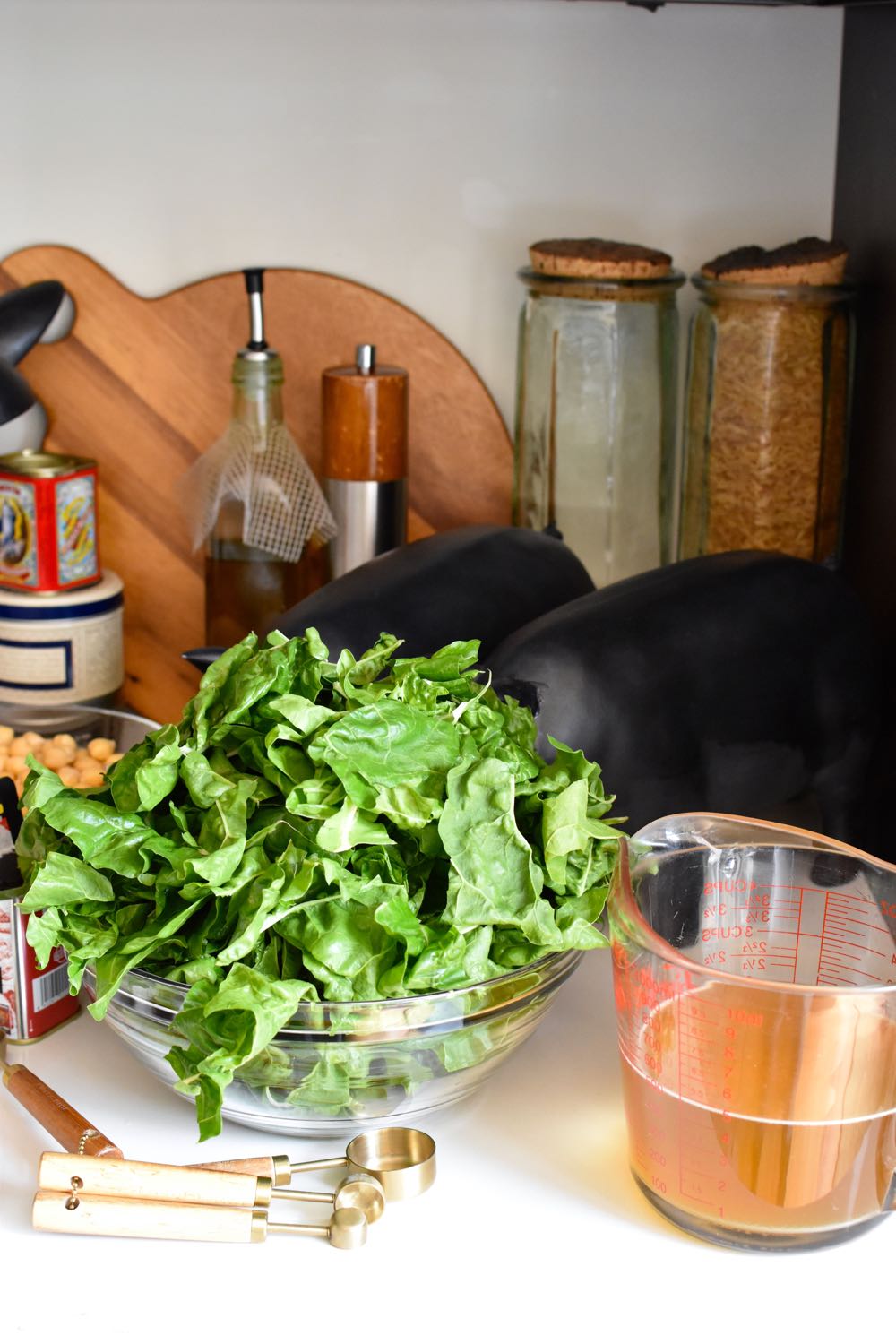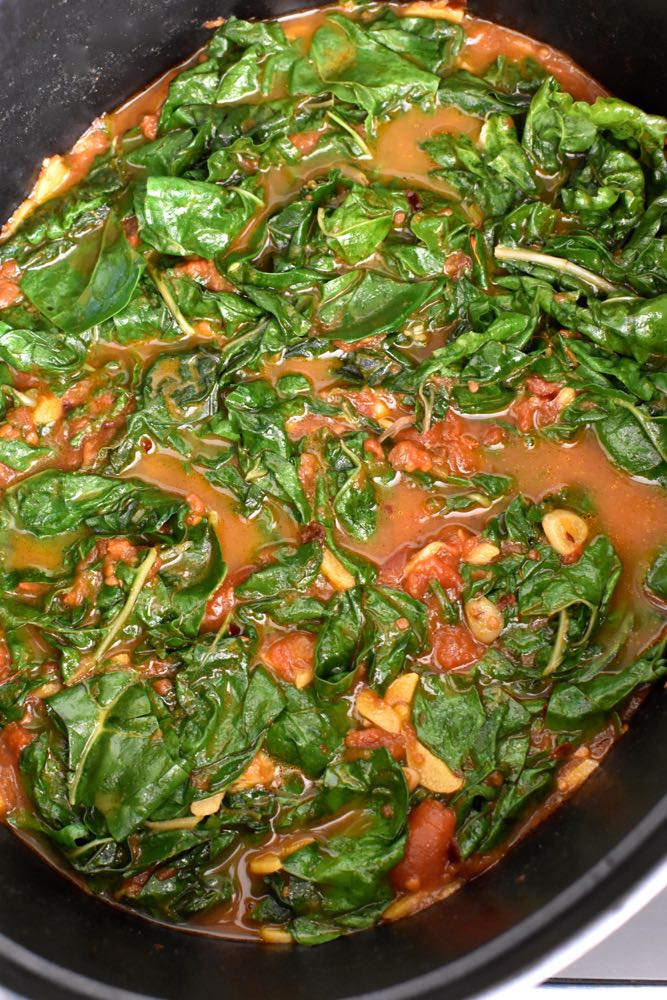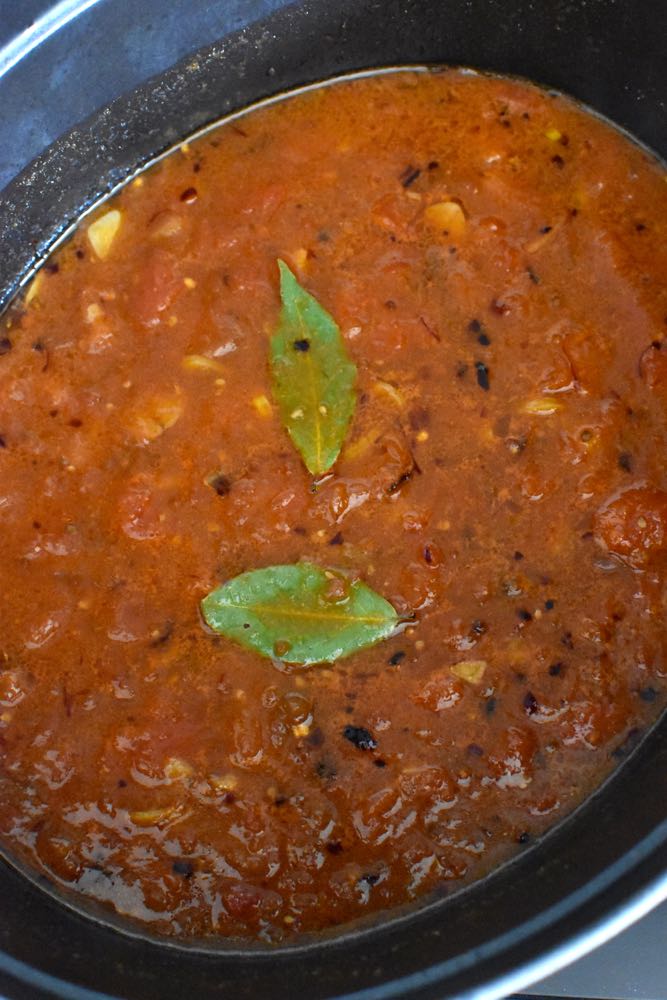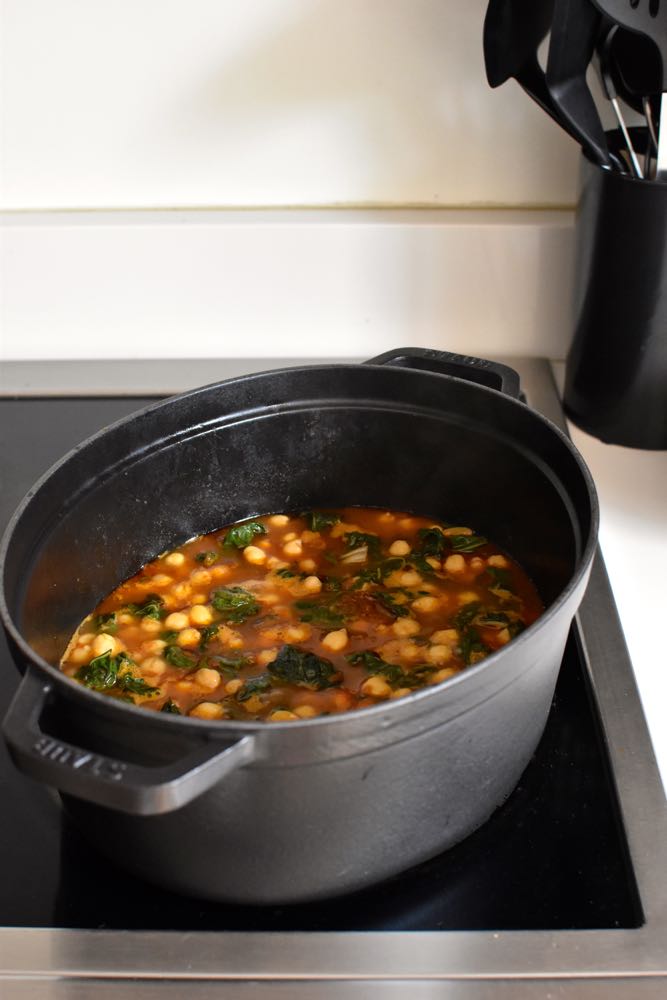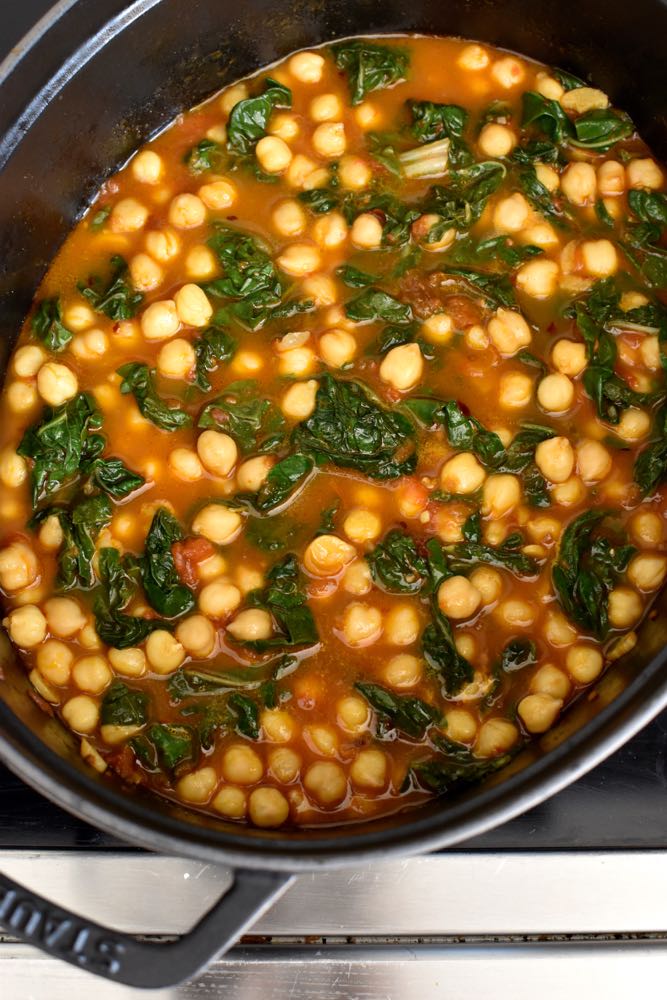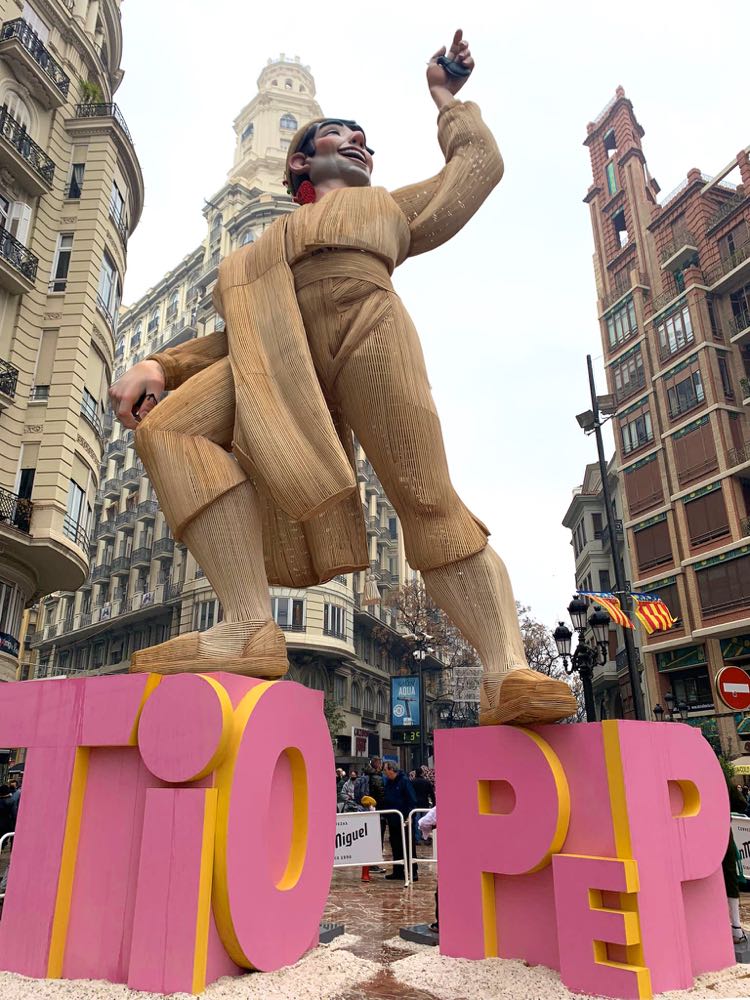 Fallas are celebrated during the Feast of Saint Joseph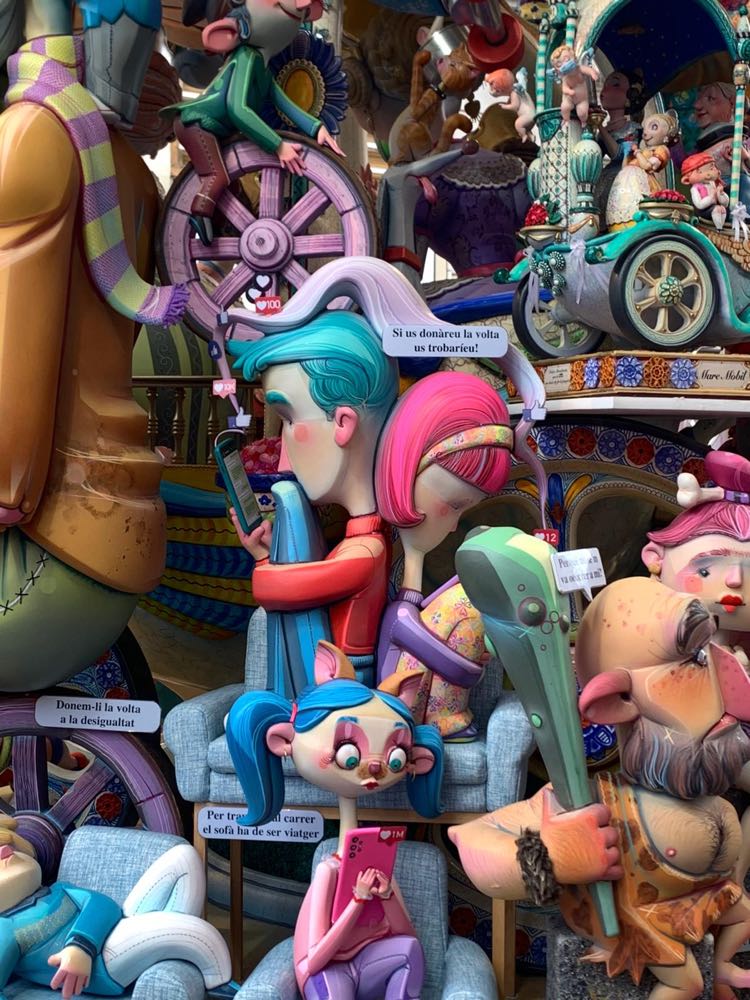 A detail of the intricacies of a falla
I've been talking about Lent, Holy Week and Easter throughout this post and yet, during the period of Lent, a major festival happens in my home region of Valencia: FALLAS! The feast of fire and sound in all its glory. 
Fallas
March 2022 has seen the comeback of the festival in all color and splendor, after the two years of Covid pandemic, and not even the rainy conditions kept people indoors. My sister sent me some photos, since I couldn't be there this year (I can't even recall when was the last year I was in Valencia for Fallas) and I thought I'd share them with you. 
No matter how many times I see the different fallas monuments year after year, they always strike me for their grandiosity, their color and the genius reflected in every figurine that makes each of the more than 1000 monuments that occupy every street crossing in the city. It's hard to believe that on the night of March 19, the feast of Saint Joseph, they will all be burned down to ashes.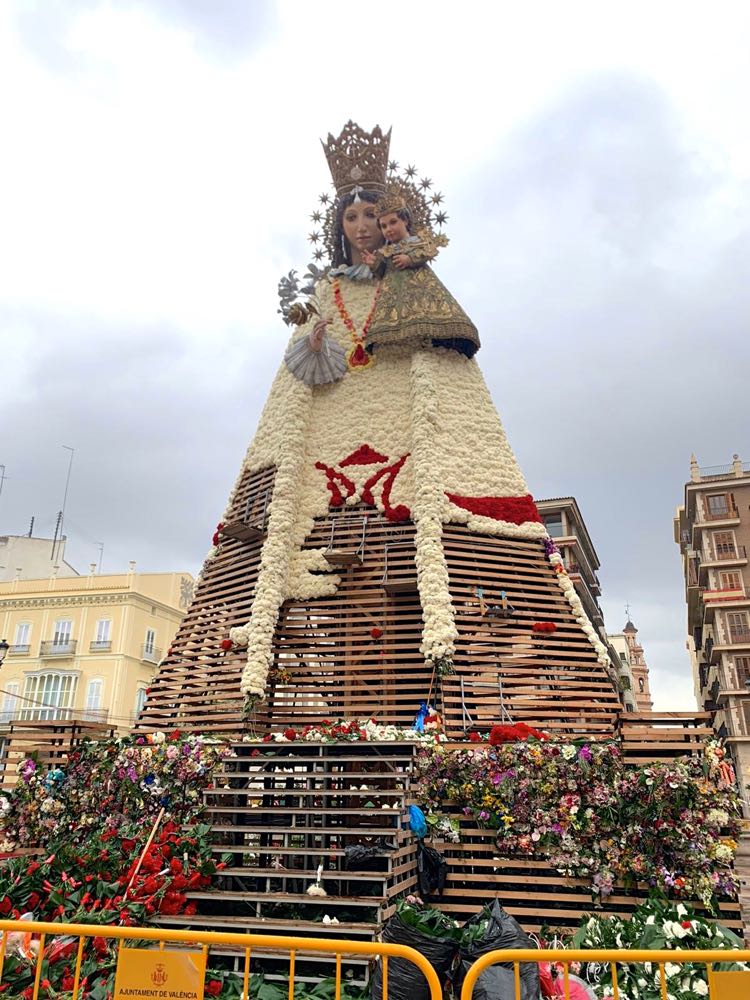 Offering of flowers to Our Lady of the Forsaken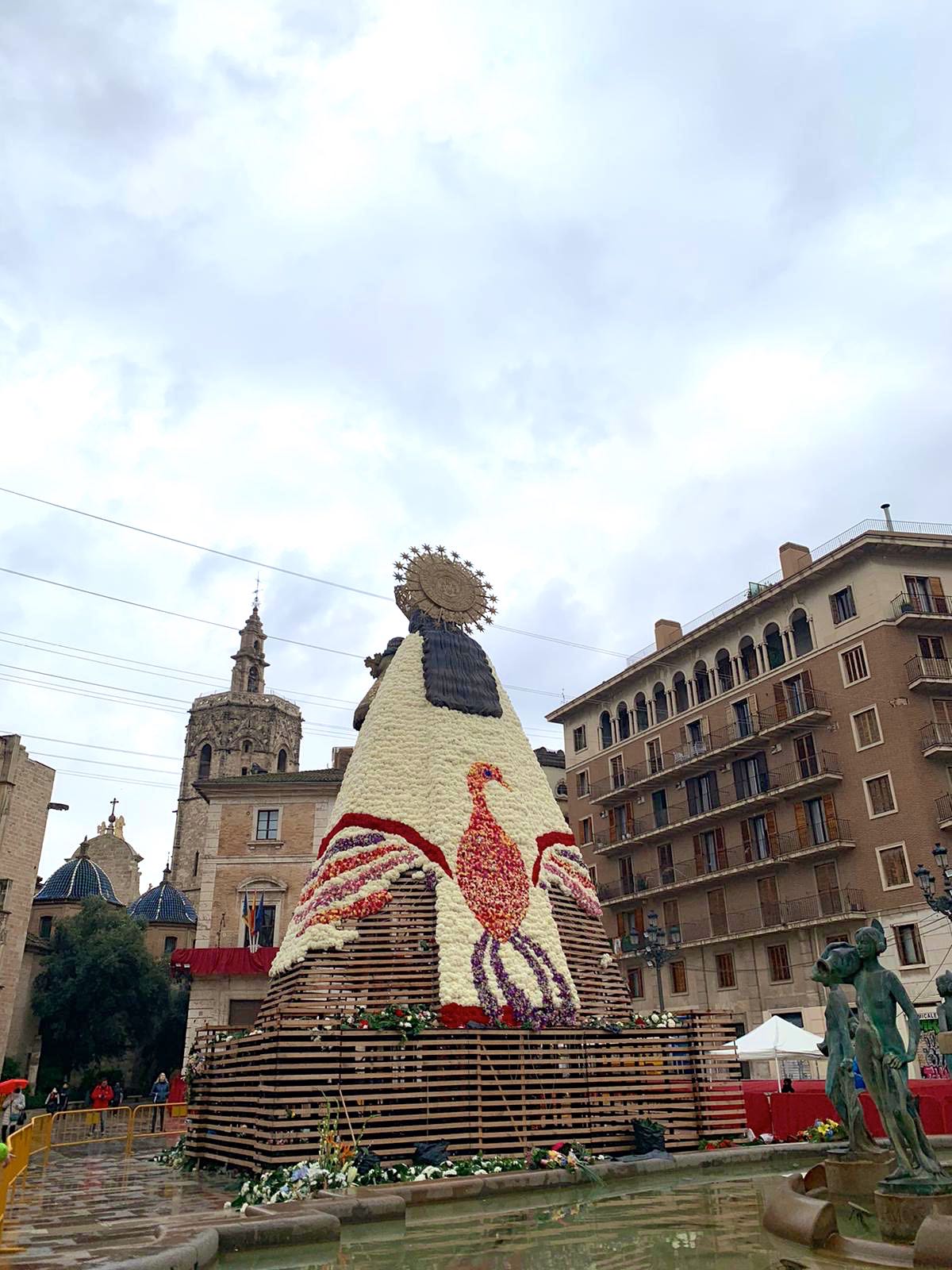 You can learn more about this most unique festival here.
I leave you with the recipe for potaje de cuaresma, chickpeas and Swiss chard stew. I can guarantee you will make it all year round, and not just during Lent.
CHICKPEAS AND SWISS CHARD STEW
Sopa de garbanzos y acelgas o potage de vigilia
Author: Natacha Sanz Caballero, Mama Ía blog
2

cups

dry chickpeas

or 3 15-oz cans chickpeas, rinsed

1

large bunch green chard

or Swiss chard, or collard greens

1/2

cup

extra virgin olive oil

4

ripe tomatoes

or 1 28-oz can whole peeled tomatos

6

cloves

garlic

thinly sliced

1

tsp

pimentón de la Vera

1

tsp

ground cumin

2

bay leaves

1/2

tsp

red pepper flakes

Pinch

of saffron

1/2

tsp

sea salt

2

cups

vegetable or chicken stock

1

slice

white bread or 2 tsp cornstarch
If using dry chickpeas (garbanzo beans), fill a stockpot with water and bring to a boil. Lower the heat and add the chickpeas. Cook for about 2 hours or until the chickpeas are tender. Every 30 minutes or so, add 1 cup of water, to replace the water that evaporates. When the chickpeas are tender, remove the pot from the heat and let the chickpeas sit in the water until ready to use. Alternatively, you can soak the chickpeas overnight in a pot with enough water to cover them by at least 2 inches. The next day, place them in a pot of boiling water, reduce the heat and cook for 20 to 30 minutes, until tender.

In a large stockpot or cast iron casserole, heat the olive oil over medium-low heat. Add the garlic slices and sauté, stirring occasionally, until translucent, 2-3 minutes (watch carefully so the garlic doesn't turn brown and crispy). Remove and set aside.

If using, add the slice of bread to the casserole and brown on both sides, about 1 minute per side. Remove the bread from the casserole and place in a mortar.

Liberally chop the tomatoes and add them, with their juices, to the casserole. Season with 1 tsp salt and add the red pepper flakes, cumin, bay leaves, pimentón de la Vera and saffron. Add the garlic slices and stir to mix. Cook over medium-low heat for about 15-20 minutes, or until the sauce reduces slightly.

Wash the chard under water and slightly dry the leaves with paper towels or a kitchen towel. With a pairing knife, remove the leaves from the stems. Discard the stems (or reserve them for other dishes or to make vegetable stock). Tear the leaves by hand or chop liberally into approximatly 2-inch pieces. You will end up with a big pile of greens, but don't worry, they will reduce in size considerably when cooked.

Add the chard to the casserole and stir to mix with the tomato sauce. Cook, stirring ocasionally, for about 2 minutes. Add the chickpeas, stir and cook for another 2 minutes.

If using the toasted bread, smash it in the mortar with a pestle and add it to the casserole. Add the stock, season with some more salt if necessary, and simmer for an extra 8 minutes.

If using the cornstarch instead of the bread, dissolve it in the stock before adding the stock to the casserole.

Spoon into bowls and serve hot alongside slices of crusty bread.
1- The function of the bread or the cornstarch is to thicken the soup slightly. Use one or the other
2- The chard wiil wilt and reduce in size considerably when cooked